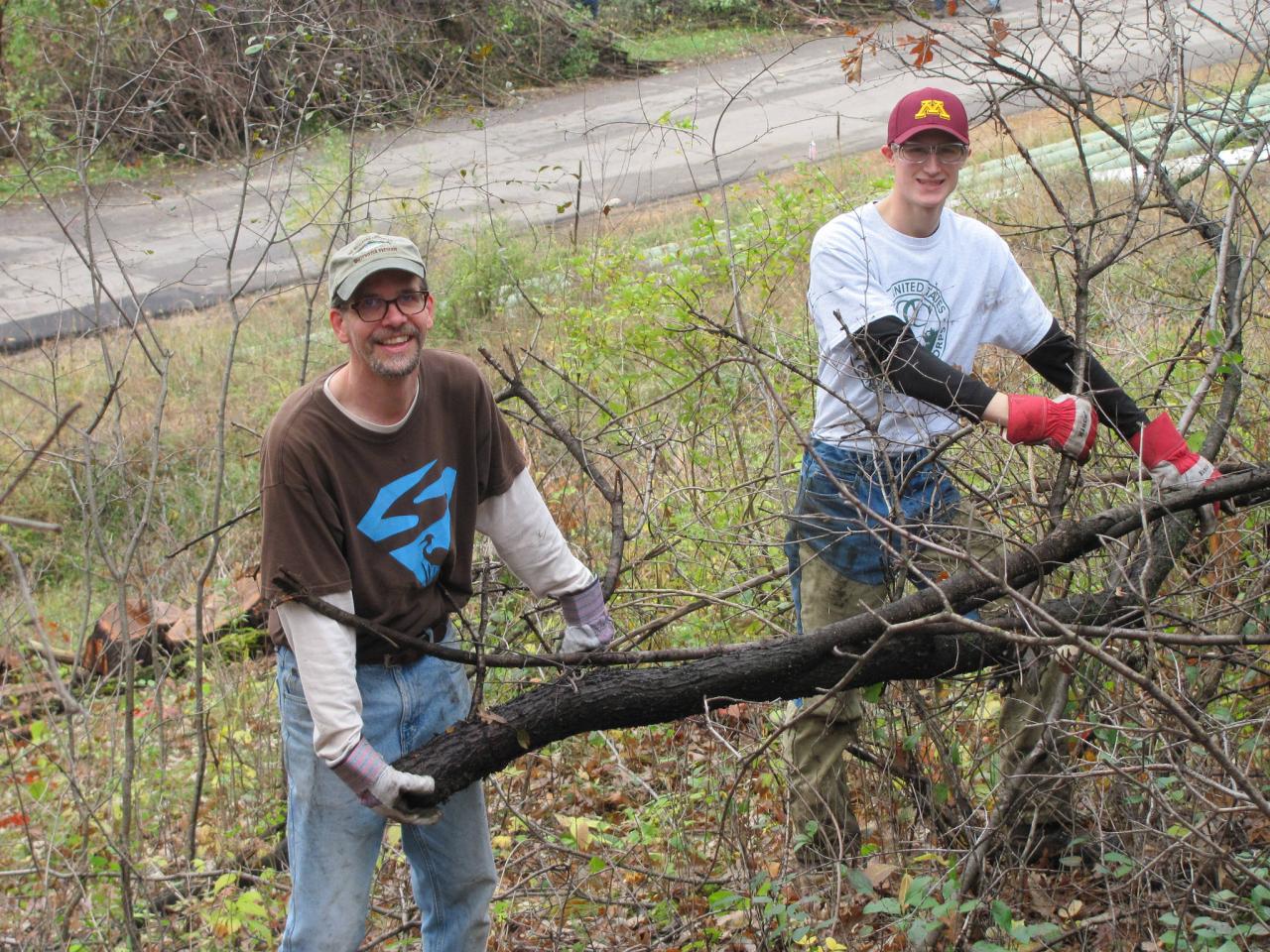 Join us on Saturday, October 15, 2016 from 9:00am to 12:00pm at Pine Bend Bluffs Natural Area at the Flint Hills Resources Property in Inver Grove Heights.
Working with FMR and Great River Greening ecologists and staff, volunteers will help protect these native plant communities by removing invasive species, primarily— helping to stack pre-cut buckthorn brush, —and assisting with other restoration tasks as needed. All tools and supplies will be provided, —including coffee, morning snacks and a hot lunch to conclude the event!—
This site is also an important part of the Mississippi River migratory bird flyway,— host to 40 percent of North American waterfowl and millions of migratory songbirds annually. Many of those birds — as well as bees, butterflies and our local wildlife — depend upon the native prairie, savanna and forest plants for their survival.
To ensure a high quality experience, capacity is limited and preregistration required. For more information, including how to register, please visit: http://fmr.org/events/2016/10/15/help-restore-pine-bend-bluffs-natural-area-brush-haul-celebration