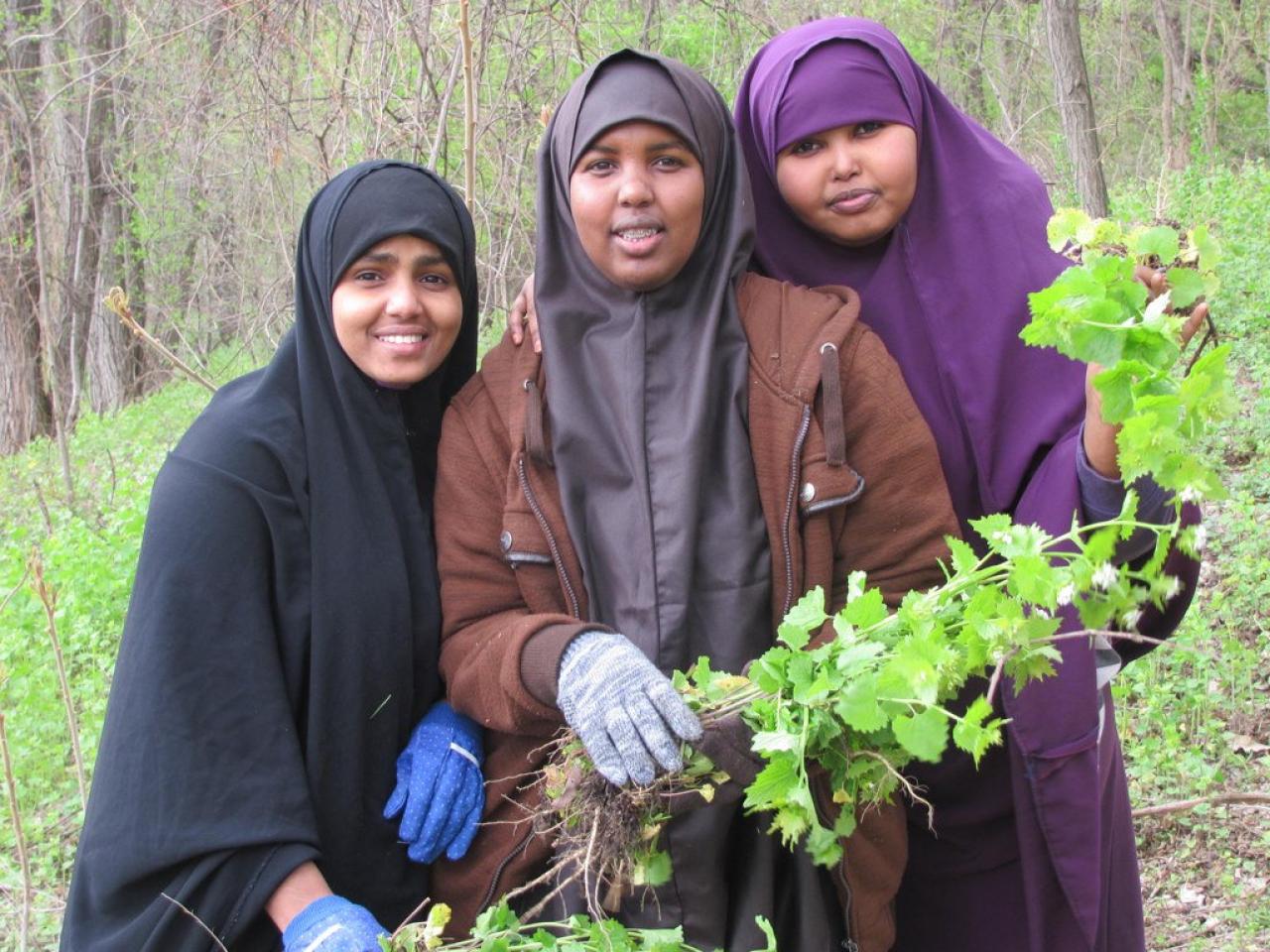 Join us on April 28th from 6pm-8pm at the Pine Bend Bluffs in Inver Grove Heights!
Located just 20 minutes south of St. Paul, Pine Bend Scientific and Natural Area is home to some of the best views of the Upper Mississippi River and is a welcome respite from the bustle of the cities. 
Working closely with FMR staff, volunteers will be removing the invasive species garlic mustard from the Pine Bend slope. Brought over by European settlers, this former garden plant has no natural controls in our landscape and can easily take over a forest floor, leaving very little ground cover and outcompeting the plants that birds and other wildlife depend on. Although a serious threat, garlic mustard is fairly easy to identify and quick to pull by hand. Volunteers should be able to see a big difference in just a couple hours of work.
Space is limited and pre-registration is required. As always, any tools and training will be provided, volunteers are also highly encouraged to take the pledge to return to this site for additional hours of pulling on their own time following this training event. For more information please visit: http://fmr.org/events/2016/04/28/help-remove-invasive-garlic-mustard-pine-bend