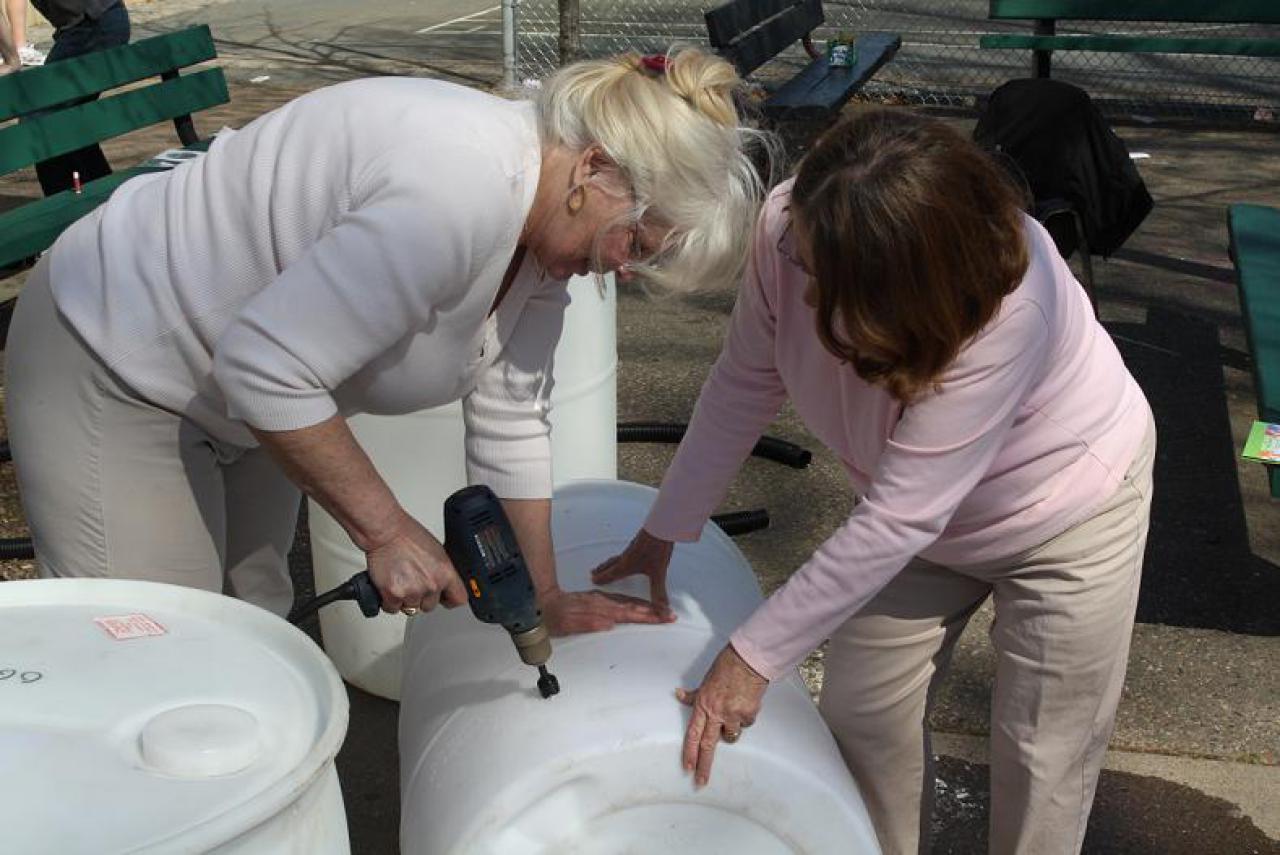 What's one of the simplest, high-impact ways to save water and help protect our watershed? Using a rain barrel.
Join us on Tuesday, June 28, 2016 – 6:00pm to 7:30pm for our popular rain barrel workshop where we'll discuss the watershed-friendly benefits of rain barrels in more detail, then review how to build, incorporate, install and maintain them. Participants will be provided with the necessary parts ($35 per kit) and guided through the process of converting these containers into allies for a cleaner Mississippi River and then get to take their very own rain barrel home. The barrels are 55-gallon, white (but paintable) and connect to your existing downspout.
Lawn and garden watering typically makes up 40% of total summer household water usage, according to the EPA. For conservation and for pollution prevention, installing a rain barrel to collect and store rainwater for use on your lawn and gardens is a simple but powerful way to make a difference for the Mississippi River.
Capacity is limited and preregistration required. For more information and registration, please visit: http://fmr.org/events/2016/06/28/make-take-rain-barrel-workshop-just-35