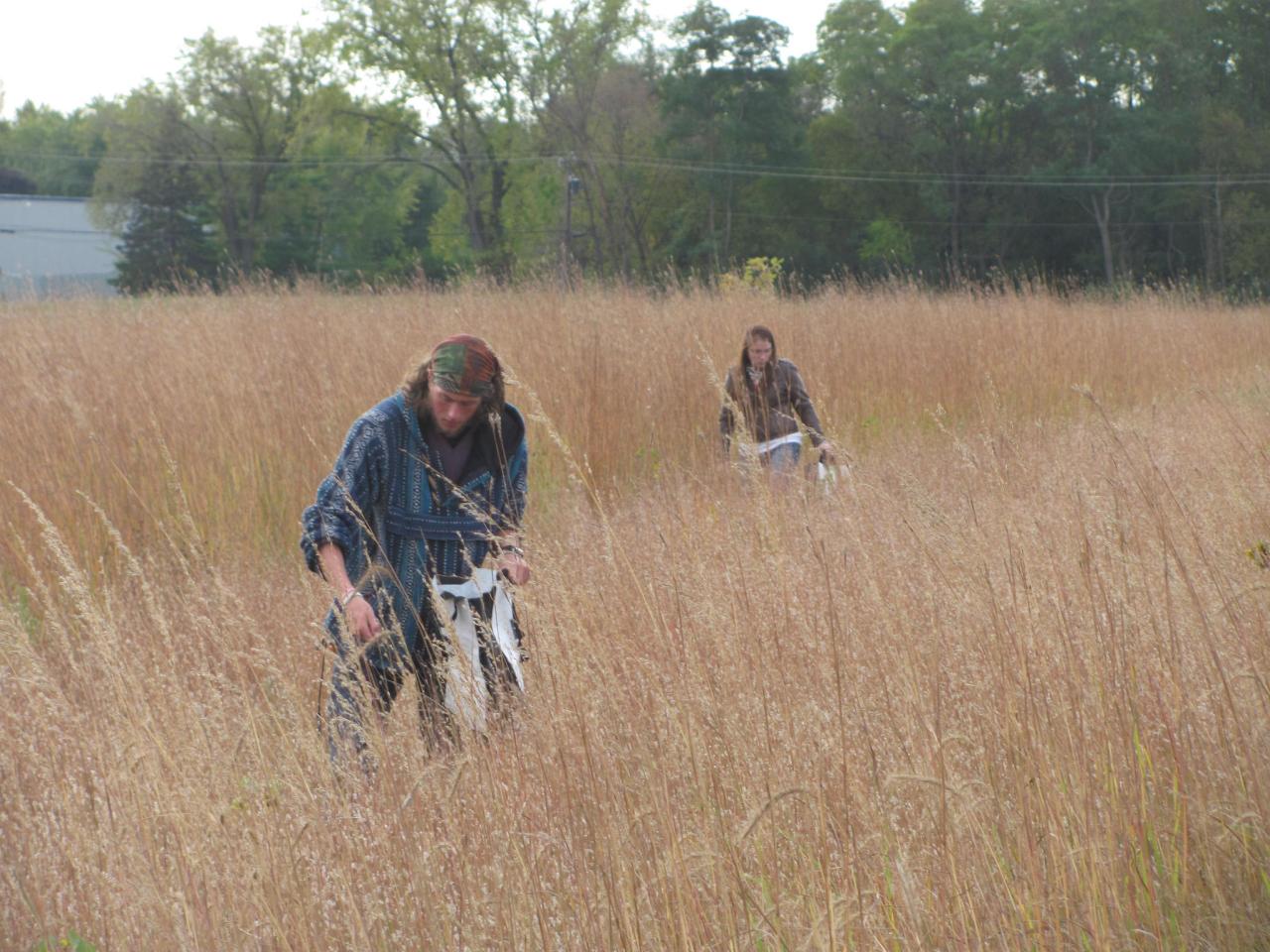 Join us on Saturday, October 8, 2016 from 9:00am to 11:00am at Heritage Village Park, just south of St. Paul in Inver Grove Heights.
In 2005, FMR wrote a natural resource management plan to help guide restoration of the park. Today, the park has over 30 acres of restored, native prairie, as well as areas of floodplain forest along the Mississippi River. Long-term restoration will include removal of invasive shrubs in the floodplain forest, as well as the addition of native bur oak trees to the prairie area. Oak savanna is one of Minnesota's most imperiled habitats, occurring one one-tenth of one percent of its historic coverage. 
Volunteers will work along side FMR Ecologist Alex Roth and Stewardship Coordinator Adam Flett to collect native prairie grass seed and cut cottonwood seedlings. This native grass seed will be replanted at Heritage Village Park and neighboring Rock Island Swing Bridge Park. Volunteers may also be asked to participate in other restoration tasks that are needed to help improve this site.
To ensure a high quality experience, capacity is limited and preregistration required. For more information, including how to register, please visit: http://fmr.org/events/2016/10/08/collect-native-seed-cut-cottonwood-seedlings-heritage-village-park